The collection consists of a bio-ethanol fireplace, a low table and three planters of different heights. The furniture is made of Krion solid surface to make it equally suitable for indoor and outdoor use. Although the pieces share the same characteristics of form, their proportions are quite different, following their diverse functionality. This results in a varied but harmonic presence in space. The collection can be produced in many different colours and are the perfect accessories for homes, gardens or public spaces.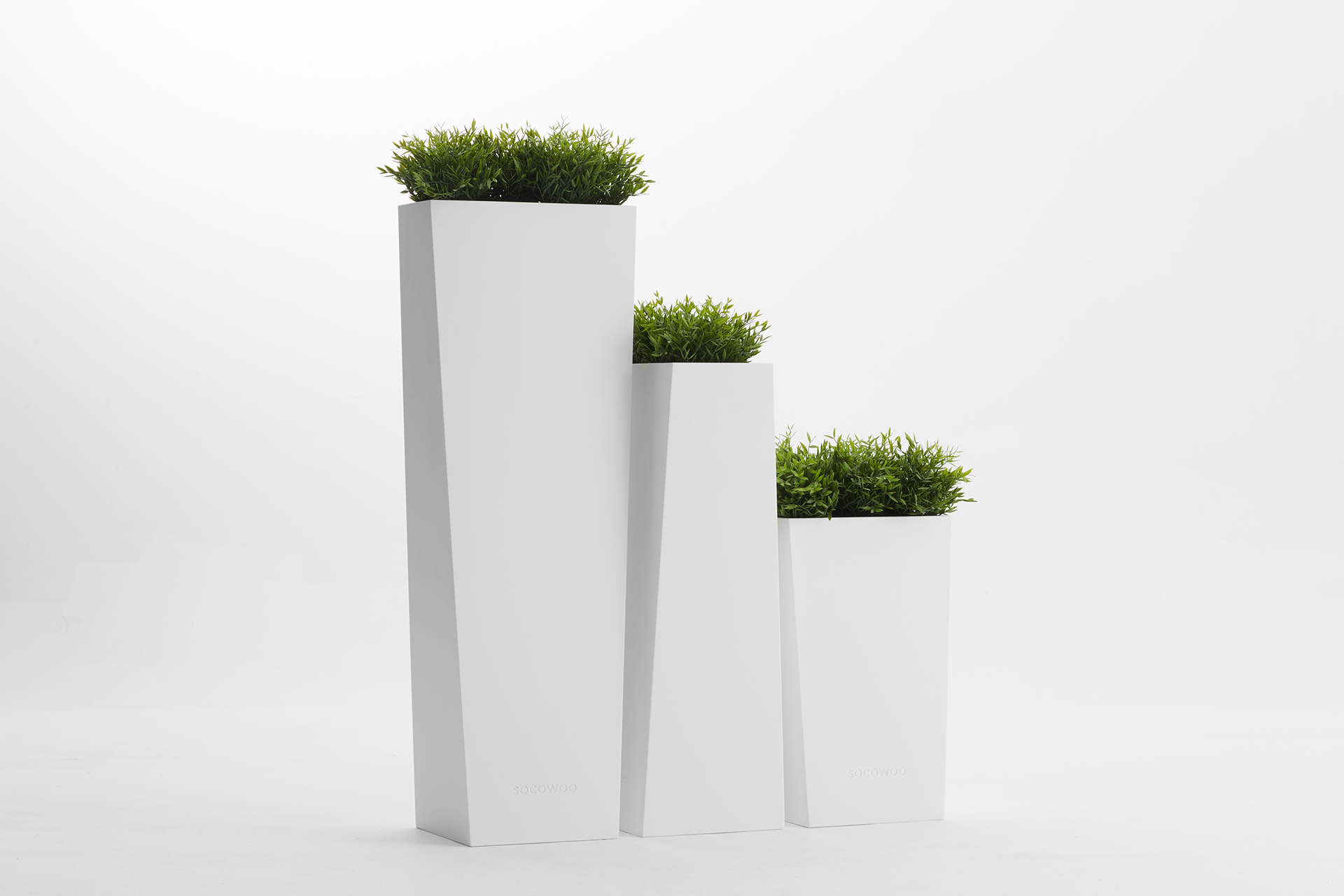 Lehel Juhos design © 2018
Manufactured by SOCOWOO in Hungary, EU.